The Safeguarding Team
To contact our Designated Safeguarding Lead: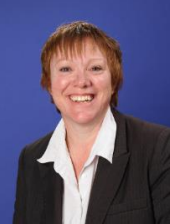 Email: lisa.murphy@swale.at
Telephone: 01227 931300 ext 367
The Whitstable School is committed to safeguarding our students, staff and visitors and expect anyone connected to the school to share this commitment. The Whitstable School works with outside agencies in line with Working Together to Safeguard Children 2018 and Keeping Children Safe in Education 2021 to promote the safeguarding and wellbeing of all students and staff.
Below is a list of all trained DSL's within school.
Miss L Murphy, SENDCo
Mr D Chaplin, Senior Assistant Headteacher
Mrs AM Gibson, Headteacher
Year 7
Mrs E Stephens, Pastoral Support Manager
Ms K Gee, Progress Leader
Year 8
Mrs S Marwaha, Pastoral Support Manager
Year 9
Mrs A Franklin, Pastoral Support Manager
Mrs K Higgins, Progress Leader
Year 10
Mrs L Hamnett, Pastoral Support Manager
Mr A Hampton, Progress Leader
Year 11
Miss R Tracy, Pastoral Support Manager
Mr R McLeish, Progress Leader
Sixth Form
Miss C Sawyer, Senior Assistant Headteacher
Ms T Rawlinson, Careers
Other Key Staff
Mr L Richardson, Teacher
Mrs C Tabony, SEND Administrator