Year 6 Transition
Welcome from Mr Holmes, Headteacher:
"I am looking forward to meeting you all in September"
Message from Ms Gee (Progress Leader for Year 7):
Ms Gee looks after pupils academic progress and monitors this closely. She ensures everything is in place in the classroom so pupils improve throughout the year.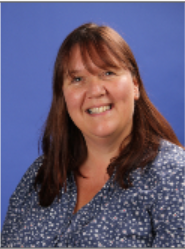 "We are really looking forward to meeting you as you move from Year 6 to Year 7 on Tuesday 4th July. You will have four days of being with us; navigating the school and experiencing your timetable in readiness for Term 1 with us. It's a great opportunity to meet other pupils who will be in your classes and mentor group as well as the teachers who will be teaching you."
If you have a question that isn't answered here, then email Ms Gee and she will get back to you.

Reflections from some of our current Year 7 pupils:
'I believe that the school is suited for every student and you'll get lots of help. You have so much fun, even when you are learning.'
'I was ready to move on to big school and straight away I knew I was going to be happy here.'
'I was a bit nervous on the first morning but everyone was helpful and I saw some friends who were in Year 8 which was lovely.'
Your Pastoral Support Manager, Mrs Fosbraey
I look after your social and emotional well-being.
If you have any issues which impact on you, I will support you in resolving issues.
Your Mentor
You will see your form mentor every day, they will become the bridge between you, your family and the school.