GCSE 2023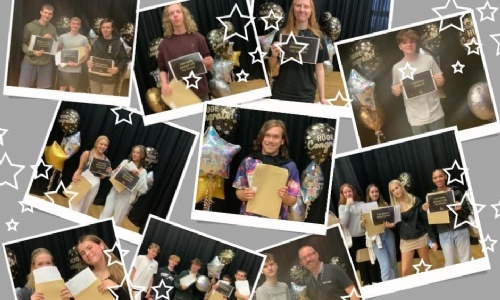 The Whitstable School is celebrating very positive public examinations results this summer with 62% of pupils passing the basics measure - matching the level of 2019 before the disruption of the Covid pandemic. Pupils achieving the more challenging 5+ measure was 35% - well above the level achieved in 2019. The school's grade 7 and above was more than double that of last year. Vocational results were also excellent with many pupils securing Distinction and Distinction star results.
Results come shortly after excellent A Level and International Baccalaureate successes where students achieved some excellent results, with 100% of students securing pass grades in all subjects and over 90% of students who applied to university being successful with their first choice (well above the national average for this year).
Some 'stand out' results at GCSE level included one boy who achieved 5 grade 8s, 2 grade 9s, a Distinction and other top grades. Another student secured 6 grade 9s as well as grade 7s and a Distinction. Well done to all of our pupils for their amazing efforts this year!
Mr Scales (Deputy Headteacher) said 'it was wonderful to see the students collecting their results and realising the results of their hard work.'
There are still spaces at our Sixth Form for next year, if you would like to find out more please contact Mrs Brown, Head of Sixth, by email Luci.Brown@swale.at