Information and Updates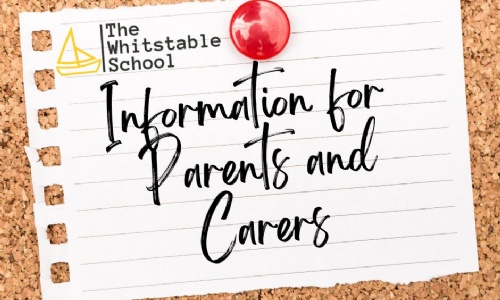 Information for Parents and Carers Term 5
Update to Contact Details
If you wish to contact a Pastoral Support Manager please use our new dedicated email addresses. These can be found on our Contact Us page.
Exams
KS4 and KS5 exams start this term. Click here for full details.
Lost Property
We have collected a vast amount of lost property which is being stored in Reception. Please drop into school to have a rummage if you think your child is missing anything. All items of clothing remaining at the end of this term will either be added to the uniform store in school or given to charity.
Parents' Evenings
Dates for this year's Parents' Evenings can be found here.
Extra-Curricular Clubs
For information about Extra-Curricular clubs please click here.
Term Dates
Term 5 ends on Friday 27th May and Term 6 starts on Monday 6th June.
Parents' Forum
Forum 3 of 3 for this school year will take place Wednesday 11th May in school. For more details click here.